What did we miss?
Posted by Janet Weyandt on Wednesday, June 23, 2021 at 9:03 AM
By Janet Weyandt / June 23, 2021
Comment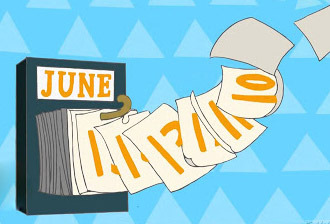 Where did June go?
There is so much going on in June, isn't there? The end of the school year, the beginning of summer activities, camps, vacations (or at least vacation planning), longer days and much more time spent outside.
It can seem like June passes in the blink of an eye - we look up one day, and it's the Fourth of July. There's barely a dent in that list of things we've been saving up to do during the long, warm days of June, and anything extra or unusual doesn't stand a chance.
Maybe next year will be different! To help you get a jump on special days next June, any of which might merit a spot on your family calendar, here's a list of national celebrations that you might like.
(Source: https://nationaldaycalendar.com/)