Welcome to August!
Posted by Janet Weyandt on Monday, August 2, 2021 at 4:03 PM
By Janet Weyandt / August 2, 2021
Comment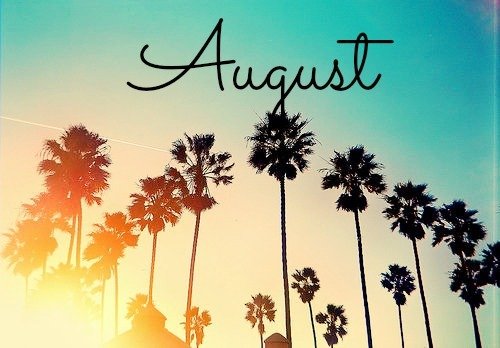 How do you celebrate the end of the summer? Let's count the ways
Welcome to the dog days of summer! Usually, this is when it gets unbearably hot and muggy, we lament the dominance of mosquitos and we work to squeeze every last drop of fun out of the shortening days.
This year is, of course, a little different. We've already had some incredibly hot days, and the weather isn't as predictable as it used to be. The pandemic, which is still hanging on, continues to change our routines and traditions as we look for new ways to stay safe without retreating to lockdown.
Still, it's August, and August brings some great stuff with it.
For one, August is American Artist Appreciation Month. Did you know that already? This is a time set aside to celebrate the amazing art that's been created by Americans over the centuries. This might be extrapolating just a bit, but the 17th annual Cheese Capital Jazz & Blues Crawl for the Arts is right around the corner! It's happening Friday, Aug. 13, and it would be fantastic way to help support the arts in this community.
Here's another August celebration: both National Goat Cheese Month and National Panini Month. Those two things go together perfectly, don't they? If goat cheese and panini aren't your style, however, August is also National Sandwich Month. Surely you can think of a hundred ways to celebrate that right off the top of your head.
For those of us who are feeling melancholy about the imminent end of summer, here's one: National Happiness Happens Month. This is a not-so-subtle nudge to find the things that make us happy and make the effort to do those things. Because in reality, happiness doesn't just happen - it's something we create for ourselves.
There are plenty of other reasons to celebrate in August, too, if none of those options excite you:
How are you wringing the last drops of fun out of your summer?